︎︎︎ The act of creation is transformed into live performance in On & On Theatre Workshop, a black-box theatre in Hong Kong.

︎︎︎ I experiment with sound in the three-hour live performance, to explore the possibilities of time, space, interference and the form of performance.

︎︎︎ With a focus on the experiences that sound creates, the three 'exercises' I carried out began with an inner condition, then slowly reconnected with the present, and countdown to the future.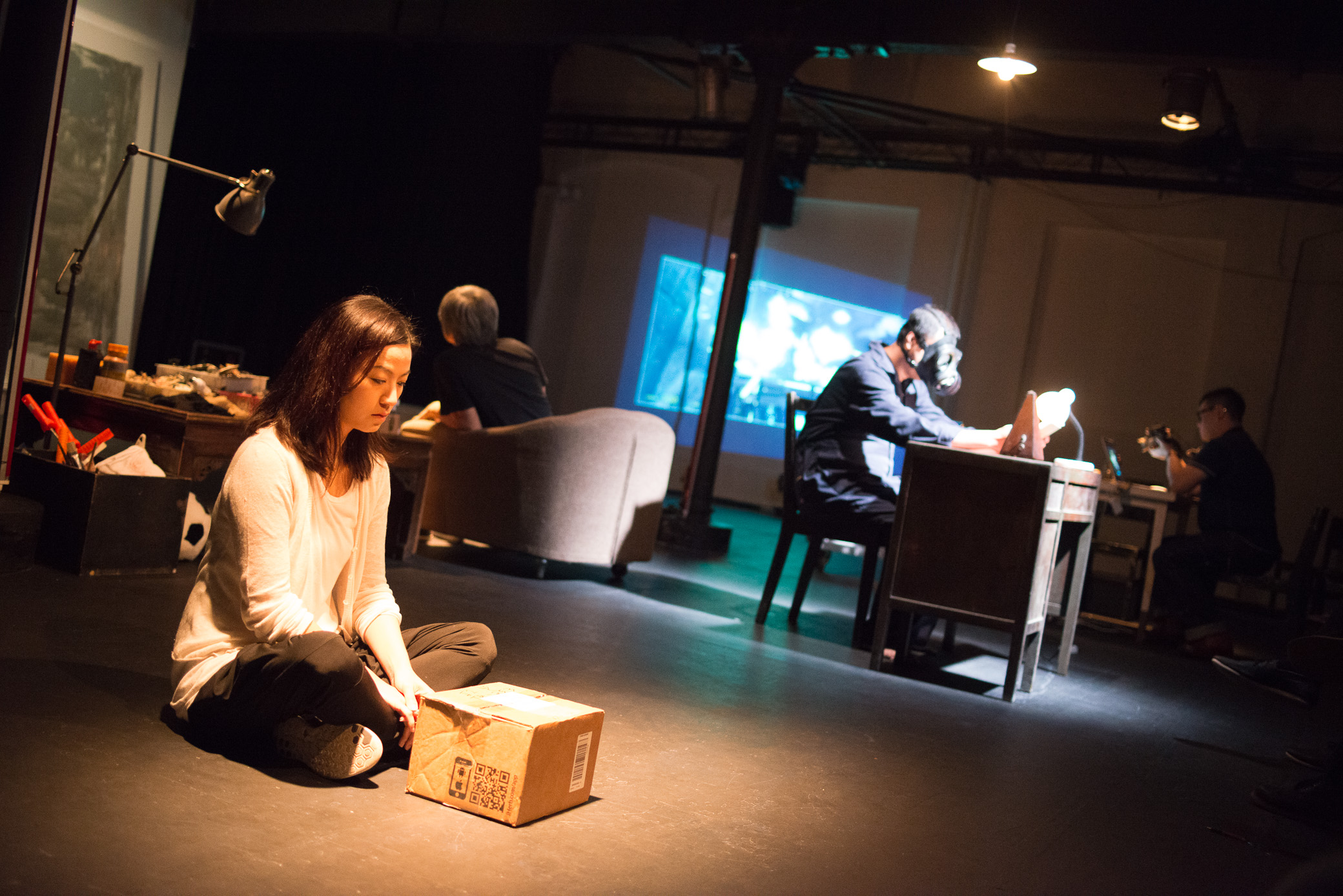 Artwork Caption ︎︎︎
Exercise 1
From 20C to Unit 7 (7′)
Exercise 2
Days of being the interviewer (45′)
Exercise 3
Countdown to midnight (45′)

Date
July 29 2017 3-6pm
Venue
On & On Theatre Workshop, Hong Kong
Photos by Kenny Mok